We are pleased to have immediate in-person openings at both our Brunswick and Falmouth office, as well as via teletherapy.
To get started call 207-553-2260 or email [email protected].
New Approaches is an emotional health and wellness practice based in Falmouth, Maine and on the web state-wide (and beyond).
We are passionate about helping you be your best self because we believe healthy, resilient people build happy families, communities, workplaces, and societies.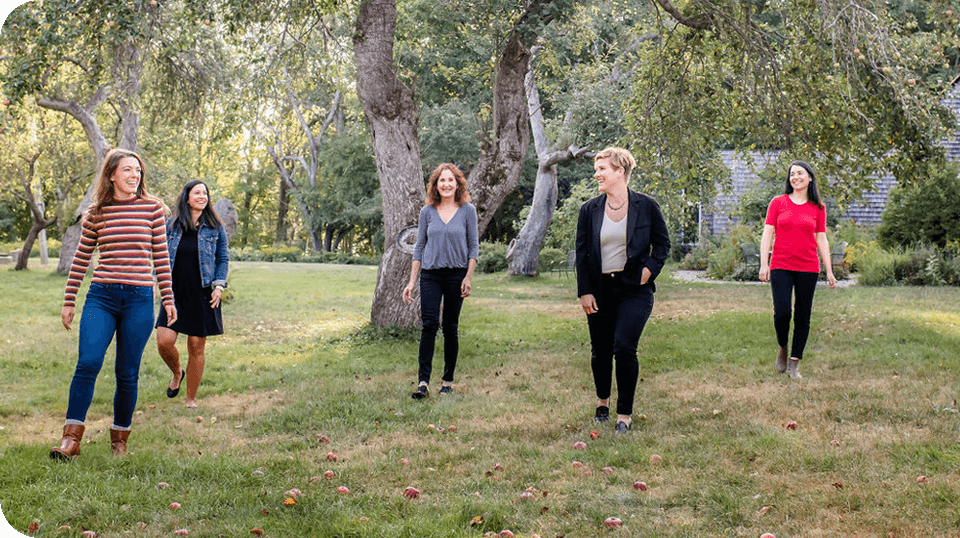 Exactly What to Say: A Guide to Mastering Impactful Communication at Work
"*" indicates required fields
We hate spam and promise to keep your personal info safe!
Falmouth, ME is our stomping grounds, but we offer in-person and teletherapy sessions and workshops state-wide (and beyond) for adults and employers. Get started or reach out with your questions today!

— Abigail, South Portland, Maine —
"Hannah is solid, very intelligent, and seems to have endless amounts of emotional resilience for her clients."
— anonymous —
"Molly is a safe, stable sounding board, but so much more. Her wisdom helps reduce my anxiety and come up with action steps."
— S., Windham, Maine —
"I left feeling like I had a 'bag of tools' to access and felt a sense of empowerment and support."
— H., Portland, Maine —
"I feel healthier, taller, and truer to myself since starting EMDR."
— A.M. —
"The work I've done with Hannah has been a game changer in my day to day life."
— S.D. —
"I am still shocked that all of that worry has been lifted. All thanks to Hannah!"
— Melissa E. —
"Hannah has been an unwavering source of inspiration and encouragement that has allowed me to discover and be my best self. I feel that anyone would benefit from the guidance she has to offer."