You are at your best when you are able to embody your most authentic self. I believe that happens when you are able to free yourself from your emotional suffering and live life fully.
Using mindfulness and grounding techniques, I assist you in gaining control over your emotions. These techniques can help you navigate stressful experiences and life transitions while also managing anxiety, depressive, and trauma related symptoms.
I specialize in treating post-traumatic stress disorder and helping people process traumatic life experiences. I also have extensive experience working with issues related to depression, anxiety, grief and loss, stress management, difficult family dynamics, and life transitions.
I am trained in EMDR, which is a highly effective therapy that helps you process and heal from past experiences. You can read more about EMDR in blog post "What is EMDR and Can It Help Me?"
Therapy is a collaborative effort, and I work to empower you to enhance your well-being. I understand that it can feel vulnerable to go to therapy. Therefore, I seek to create an empathetic, non-judgmental, strengths-based environment rooted in trust to facilitate healing and lasting positive change.
My educational journey reflects my passion for creating positive, sustainable change that promotes the wellbeing of all people, and I am immensely grateful for finding that avenue of change through providing therapy.
"Molly has been my therapist for over a year now. I've never stuck with therapy this long, and I'm really glad I found her. She is a safe, stable sounding board, but so much more. Her wisdom helps reduce my anxiety and come up with action steps. Molly is incredibly skilled and I'm so grateful to have her as a resource."
– anonymous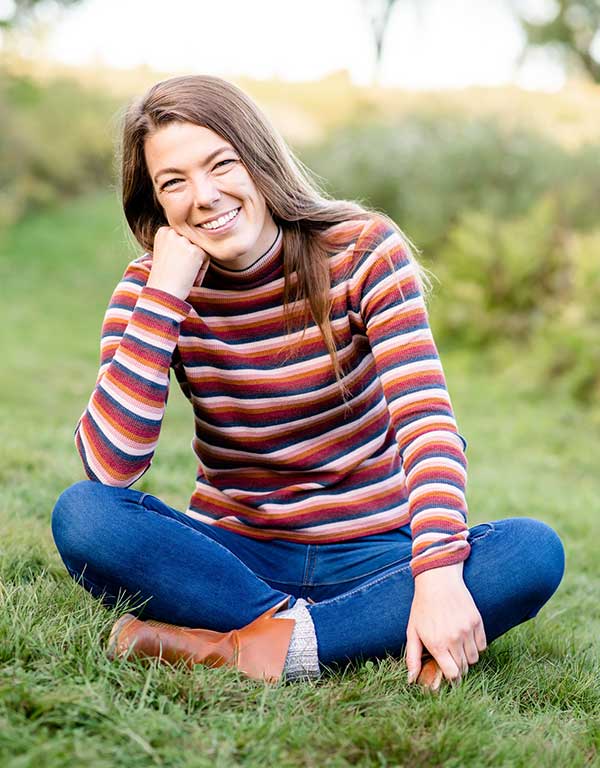 I draw from my background in international affairs, peace and reconciliation studies, and social work to strengthen my holistic approach to therapy and facilitate understanding and connectedness in a therapeutic setting.
I am best when I am connected to nature, and I remain grounded by hiking and camping. I also find great peace in doing yoga and other mindfulness-based activities.