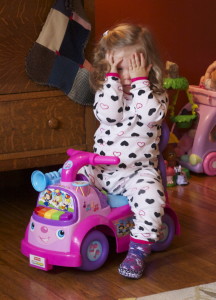 I'm always a little surprised when I'm asked, "Can people really change?" Yes, people can really change. And if you'll excuse the double negative, I'd say people can't not change.
While I'm not an expert on too many things, my humble observation is that everything changes. All the time. I don't know about you, but I wake up older everyday. I know about homeostasis but I think it's to keep us on some even keel as we experience change around us at every moment.
Change happens, whether you believe you are in charge of it or not. If you don't believe you are driving your own life, then change happens, you just didn't give it much intention or direction. That's a waste, because I really think we know what's best for our own lives.
So it bums me out when people believe that they can't change. I believe that a lot of distress in the world comes from a fundamental belief that we are primarily victims with little to no ownership of our lives. Here are some problems that I think come from, at least in part, this worldview: hopelessness, feeling stuck, over-focusing on aspects of life that are beyond our control (death, what others choose to do, what might happen in the future), getting overwhelmed by these uncontrollable aspects of life, feeling insignificant, numbing out, and blaming and raging at others.
On the other hand, people who bring intention and awareness to how they want to live feel happier and cope better with what's out of their control. When we realize what we can control, and make our decisions accordingly, then life feels a whole lot different. We absolutely have a lot of control over our words, our thoughts, our behaviors, our reactions, our emotions, our choices, our preferences, and our priorities. Using our time and resources to learn how to be a skilled operator of these aspects of our being is a worthy investment.
People who are empowered to change, who own their choices, are a happier lot. They don't look for others to provide the answer, they consult with others in a quest for their own truth. They don't wait for circumstances to be different, they look for a path to where they want to go no matter what the terrain. They don't make excuses, they make opportunities.
Our lives will be different in 2013 than in 2012. The question is: Do you want to shape the direction of your life or not?
I hope so. I know it can be daunting, so I hope you'll check back here for some support and encouragement. You can do this life thing, I know it.