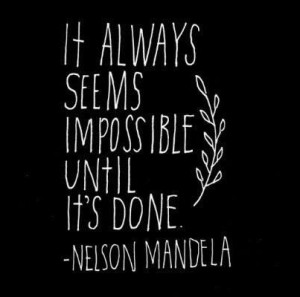 I'm on a mission to convey to people everywhere that working on your emotional life is a positive and useful endeavor that yields good results.
I may have my work cut out for me. I have a deep concern that most people have negative associations with words like therapy or mental health.
Essentially, I worry that people think they are healthy as long as they don't "need" to go to therapy. Therapy is seen as evidence of illness, instead of a way to accomplish wellness.
I love what I do. My day tends to be uplifting, fun, interesting, inspiring and motivating. The fabulous clients I work with do come for depression, anxiety, trauma, anger, and other issues. I listen, empathize, and validate feelings.
The work, however, is focused on finding ways to make life feel better and more fulfilling.
Through conversation, education, reflection and connection, I help people find ways to look at their situations in a more helpful way and take actions that increase their life satisfaction. It's a pretty great way to make a living.
Still, when I think about "mental health" as a topic or as a profession, it seems heavy and a bit yucky. Even I don't like it's reputation, and I'm happily in the field.
I want this to change. We can find ways to be happier, healthier, and wiser. We can work on ourselves not because we are sick, but because we want to be well.
I believe that my calling is to find some way to communicate on a large scale that we need to focus on our emotional well-being. I want emotional wellness to be a topic that we all talk about and teach our children.
I'm not sure what it will take. New words? A whole new system? New options? I need your help so that I can figure out how to fulfill my mission. Please share your thoughts:
What do you really think about therapy? Have you ever thought about ways to improve your emotional wellness? Am I right? Is there a PR issue here? What would make it more appealing? How do I convince people that investing in emotional well-being is truly a positive thing and not an admission of defect?