As we approach Mother's Day, I want to take a moment to reflect on spirit of this holiday which exists beyond the greeting cards and the Sunday brunches.
My daughter is 7 this year, and I've been searching for ways to help this holiday bring lasting and meaningful memories for both of us.
Recently, I attended a spiritual enrichment group that I meet with twice a month. The theme for this week was our grandparents. The group searched for memories of their grandparents as we talked. Some of the stories were heart-warming, others were marked with sadness and loss.
As the meeting progressed, I had the opportunity to reflect on my experiences with my own grandparents, particularly my grandmother. One thing that surfaced was my experience of her being a kindred spirit for me. She was a strong, resilient and loving presence for me. She understood dark moments of sadness, loss, and self-doubt and accepted and empathized with these parts of me.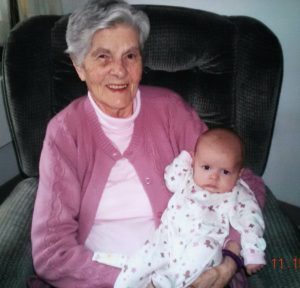 She also had an unwavering belief in my resilience and wisdom. She lived a year past her son's (my father's) death and was the only one of my grandparents to hold my infant daughter. In this moment, I felt she was standing bravely in my father's place. Her love and guidance meant the world to me.
This Mother's Day, I want to share my memories and feelings about the brave, committed women who have come before me. Women who were driven by love and resilience. I want my daughter to cherish their legacy as I do. I encourage you to do the same for your children. Here are some ideas on how to accomplish this:
1. Share a special story about your mother, grandmother, or a mother-figure in your life.
2. Take out an old photo album and share your favorite pictures of the women who have
come before you.
3. Start a memory book and begin it with your thoughts on the legacy that was left for you by the women in your life and what it means for you as a mother.
Take time to pause and give the gift of legacy to your children this Mother's Day. Celebrate your own motherhood and enjoy this special day!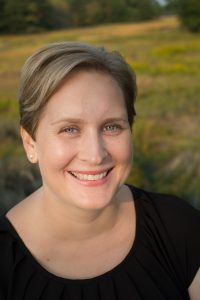 Laura Watters, LCPC, joined the New Approaches counseling team last fall and brings with her a depth and breadth of experience. She describes her focus:
"I am here to help you move through life transitions such as divorce or loss of a relationship, starting a new relationship, becoming a new parent, becoming a parent of adult children, graduating and starting a career, and career transition and burnout.  I offer many new strategies for clients who experience depression and anxiety, have past trauma, struggle with personal, family, or professional relationships, or are seeking to change a pattern of behavior."
Additionally, she is very skilled in the areas of family relationships and parenting.  Her 3-hour Parent Strategy Sessions are designed to help clients identify and navigate the steps to implement changes that will lessen family conflict, improve their parenting, and discover a newfound confidence and enthusiasm for parenting. Laura is currently accepting new clients and can be reached at [email protected].