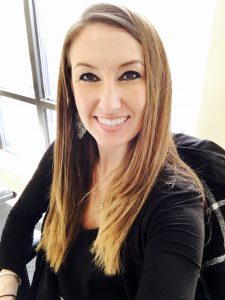 We are very pleased to announce that we now have a fabulous intern, Mallory Zwerdling!
A message from Mallory:
"As your counselor my greatest desire is to understand your unique circumstances and help you reach a place of personal fulfillment.
My style is client-centered, interpersonal and solution focused. I believe that by joining you in whatever space you are in, sometimes as a companion and sometimes as a guide, together we can discover meaning behind experiences, thoughts behind behavior, and cultivate the growth needed to get you your desired outcomes.
With years of experience surrounding domestic violence, homelessness and disability, I am no stranger to assisting people as they learn to navigate life's most trying tribulations.
Holding a bachelors degree in psychology and sociology, and having completed all master's degree coursework for clinical mental health counseling, I am now accepting clients ages 18 and older looking to improve the aspects of their lives most challenging or unfulfilling.
I have a special interest in maternal mental health to include issues such as infertility, antepartum and postpartum difficulties, teen pregnancy, adoption, abortion and other women's health issues. Additionally, I work with individuals dealing with low self-esteem, grief, breakups, stress-management, caregiver burnout, disability and life-transitions."
Mallory is now accepting clients at $20-$30 per session. Email her today at [email protected].