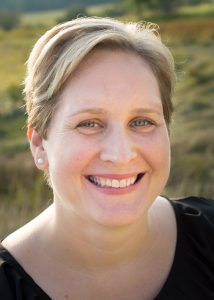 New Approaches is growing again! We warmly welcome Laura Watters, LCPC to the practice. She is a kind, compassionate therapist with a breadth of experience and skills, and we are delighted she's joined our team of rock star therapists.
Here are a few words from Laura herself –
"Are you struggling with burn-out, life changes, family conflict, or just trying to make sense of things? You aren't alone! We all experience times when we feel overwhelmed, stressed out, anxious – like our way too busy mind is spinning around and around and around.
"We wish our relationships were going better or we felt better about where we are going in life and why.  Sometimes we feel like we're not enough, that we just don't measure up no matter how hard we try.
"Sound familiar?
"Well, I'm here to tell you that you are enough; you do measure up. You are whole, you have value, and you have a contribution to make. Our work together is intended to help you not just own these truths, but put them into action in your daily life.
"Of course some of our biggest challenges are in the areas of family relationships and parenting. That's why I offer 2-hour parent strategy sessions that are designed to provide you with an overview of three simple but very effective tools to add to your parenting toolkit. You will leave your parent strategy session with a personalized road map to new, powerful problem-solving techniques and a stronger relationship with your child. Best of all, you will feel empowered to express the greatest gift you have to give as a parent – your unconditional love.
"Whether you are receiving individual counseling or taking part in parent strategy sessions, my goal is to create a safe space that offers you therapeutic information, support, comfort, and guidance in which to work on your challenges, experience healing, and create healthy relationships and a meaningful life.
"I have immediate openings for self-pay clients and will soon be able to accept Anthem or Community Health Options. Please feel free to contact me for additional information at [email protected] or (207) 553-2260, extension 4. I look forward to meeting you!"