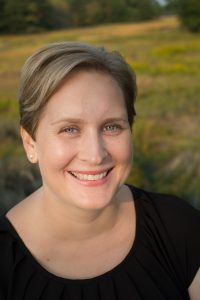 Laura Watters, LCPC joined New Approaches last fall and has quickly shown herself to be an absolute rockstar therapist. I sat down with her to talk more about her approach and why she is so darned popular with clients. Here's what she had to say:
How would you describe your style to a potential client?
Clients say that I'm personable and have a warm conversational style. I want the space to be open and welcoming for you. I want you to feel comfortable talking about the hard stuff. That takes courage and I'm here to provide the support. It's all about us collaborating, bringing together your wisdom and life experience with my guidance and direction. That will keep your process moving forward.
Tell us about your areas of specialty.
I have been in several roles over the last 10 years and therefore I bring a wealth of experience and training to my work. I am here to help you move through life transitions such as divorce or loss of a relationship, starting a new relationship, becoming a new parent, becoming a parent of adult children, graduating and starting a career, and career transition and burnout.  I offer many new strategies for clients who experience depression and anxiety, have past trauma, struggle with personal, family, or professional relationships, or are seeking to change a pattern of behavior.
What do clients value most in working with you as a therapist?
I believe you have the ability to create change in your life, but sometimes you need just the right kind of support. Clients feel challenged, inspired, and empowered by our sessions and have commented that therapy has helped them to feel lighter, more free, and more confident. Clients have told me that their friends and family have noticed positive differences. I see positive changes and more awareness and acceptance in clients everyday as a result of our work together.
How might a potential client know if working with you is a good fit?
A comfortable and encouraging relationship with a therapist is the most powerful therapeutic tool there is. This type of relationship fosters trust and creates room to tolerate hard conversations.  A potential client will know that working with me is a good fit when they feel both supported and challenged by our sessions.
What message do you have for people thinking about trying therapy for the first time?
Trying therapy for the first time can bring up mixed emotions.  It can feel intimidating and challenging to share your concerns with a therapist initially, but it can also bring significant relief.  It's important to evaluate your comfort level with a particular therapist and to take time to decide if he or she is a good fit for you. It's also important to consider your willingness to discuss painful or challenging topics. The greater your commitment to openness in therapy, the greater your growth will be.
Are you taking new clients?
Yes, I have space to take new clients at this time. I accept Anthem/BlueCross and Community Health Options insurances in-network. You can also talk to me about out-of-network, HSA, and self-pay options. Reach me by email [email protected] or by phone 207-553-2260 x4. Making that first contact can feel scary, but I promise to make it easy, so please reach out!