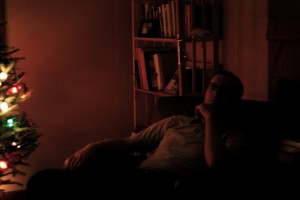 If life has been difficult, the holidays can be especially trying. For people who have been laid off of work, are struggling financially, dealing with a loss, or struggling with life changes, trying to find cheer during the holiday season is tough.
The truth is that not every holiday season can be completely joyous. Grief, stress, anxiety and depression do not stop for the Christmas season. If anything, these feelings tend to intensify.
We tend to compare the current holiday season with ones from the past. Much unhappiness comes from making these types of comparisons. Things change year to year. We will never re-create the exact same memories or situations. This does not represent a failure or a sign that things will never feel better. It is just a natural process of change.
Most of us will not have abundance, harmonious relationships, and a year untouched by loss every holiday season. It is important to remember that some holidays will be less cheery than others. Acceptance of this fact can help reduce unhelpful guilt and dissatisfaction.
Struggling emotionally around the holidays is common. It may be helpful to know that you are not alone. I'm renaming the Monday after Thanksgiving "Therapy Monday." It may be helpful to realize that not everyone is happy and joyous at this time of year, despite what you see on TV.
I encourage people who are having a hard time to seek support, talk about your feelings with understanding friends and family members, and to keep in mind that it is normal to have periods of time when holidays just aren't that much fun.
When that doesn't feel like enough, therapy is a very good option. I can assure you that there are many great people working on this issue in therapy right now.