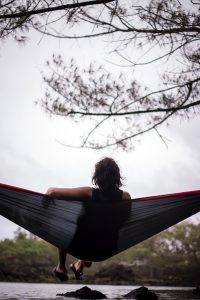 When you are a teacher at the end of the school year, it can be hard to put one foot in front of the other.
You so badly want to be DONE already, but you still feel that pressure to pull off incredibly engaging and meaningful year-end activities.
It's no wonder that burn out is common this time of year.
I totally get it. I, too, was a teacher before becoming a therapist.
I remember the burnout, the exhaustion, and the PRESSURE. I am grateful for my colleagues who would remind me that teachers pack a full year of work into 9 months! We are understandably exhausted by the end of it. It makes total sense.
You deserve a real break this summer, a time to fully recharge. I find that if you use this time to address sources of stress, you can set yourself up with the right mindset going into the next busy school year.
Here are my thoughts on how to make your plan of attack for a restful summer- and a successful next school year:
Take a metaphorical deep, reflective breath!

 

Write a letter to yourself describing all your thoughts and feelings about the past school year.

 

What have you learned?

 

What are you most proud of? What could have gone better?
Commit to unplugging and making room for self-care and connection to others. Mark all the weeks on the calendar that you plan to fully unplug from your professional life as a teacher.

 

Put it all away during this time.

 

Enjoy family, pamper yourself, and take a vacation. Marking down the specific weeks you plan to do this will help you stay committed and feel less guilty about disconnecting from work.
Block off time to dive in to professional development and a plan for the next school year. Read the letter you wrote to yourself at the start of the summer and plan your approach.

 

Write another letter outlining all your hopes and desires for the next year and build in lots of words of encouragement!
Bust guilty feelings. Teachers often feel perpetually busy during the school year.

 

Summer can feel like a guilty pleasure in comparison.

 

Don't get caught in the trap of needing to feel and stay busy

 

to assuage this guilt.

 

Remember that taking a break is the most productive and useful thing you can do to help yourself become the best teacher you can be.
Stay present:

 

Summer break often goes by in a flash.

 

If you're feeling like it's ending before it even starts, commit to focusing on the little things that make you grateful for the summer.

 

Spend time losing yourself in the experience of the moment and in the things that fill you up.
If you find the stress of teaching intense, and want to take a deeper dive in how to work through these feeling productively, and set yourself up for success, we here at New Approaches work extensively with teachers and other helping professionals.
If you are interested in learning more, please contact me at 207-553-2260 x4 or by email at [email protected]