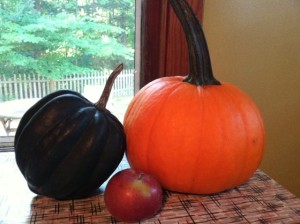 Welcome to fall! It's probably my favorite season. Cool nights and warm days. Autumn colors and yummy flavors. But that's not what this post is about…it's about making some changes!
This fall, I'm over at CrossFit 321 with a series on Strategies for Sustained Success. It's all about the crucial psychological aspects of making lasting life changes. I'm discussing motivation, the psychology behind food and exercise choices, ways to maintain progress and how to bounce-back from inevitable setbacks.
Making some changes of your own? I'm going to be featuring all the topics covered in my Strategies for Sustained Success series right here on the blog. Up first is a full week of posts on change and motivation starting on Monday. Have a question you want answered? Write me at [email protected] and I'll be sure to include the info (without your name, of course!) in my posts.
Can't wait until next week? Catch up with some informative posts from the archives:
Can People Really Change?
Motivation, Momentum, and Play
For those who are serious about making a life change and want one-on-one support, I'm rolling out new coaching services this month. Coaching for life changes with me is about getting you mind and emotions on board with whatever personal project you are engaged in. It's for people who know that long-term change is NOT about luck or willpower.
Working with me can help you:
Increase self-confidence
Maintain motivation
Stop on-again off-again patterns of change
Overcome self-doubt and self-sabotage
Feel at ease with your choices
Gain skills to bounce back from set-backs
Feel in control of your actions
Greatly increase your likelihood of success
If you are making a life change worth sticking to, you need new tools, skills, and insights.
I offer a free 15 minute phone consult to help figure out if my services are a good match for you, and to propose a personalized coaching plan.
In person at my office in Portland, Maine or remotely by phone.
Customized, affordable options available. You can afford this. You can do this!
Here's to a bright tomorrow!
Want to see what's coming up on this blog? Feel free to subscribe to the blog (see the left margin) and check out my Facebook page for updates and informative links!